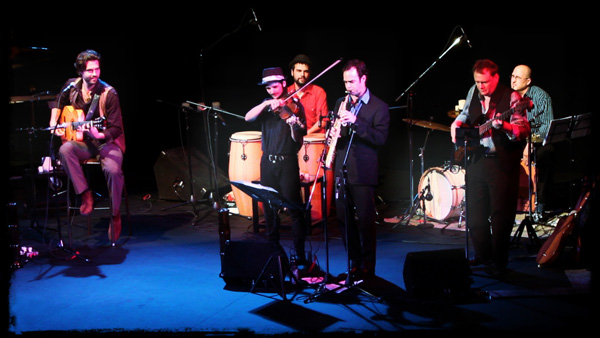 Tambura Rasa
Lulu Performing Arts and Doris Gallas present
A mini-festival of Roma Culture
Phoenix Auditorium, Gabriola
at 5pm 'Never Come Back' ~
a 2011 documentary that follows two Roma individuals, one from the Czech Republic, one from Hungary, through their difficulties with Canadian immigration process. To give an overview of the contemporary European racism motivating the immigration of Roma to Canada, and the life threatening risks they now face if deported back to European countries where right-wing extremists are becoming politically powerful, the film-makers traveled to these countries to interview Roma still living there. Their advice: "Never come back."
Followed by a discussion with two former Gabriola residents about their own experiences.
at 7:30 pm ~ Tambura Rasa
an exhilarating and eclectic world fusion band with influences that span Indian Classical, Turkish, Balkan, Flamenco, and Classical Music.
Tickets
are $20 in advance at Village Liquor Store, $25 at the door and $5 for youth (18 and under). Tickets include concert, film and a 10% Haven dinner discount; please call 250-247-9211 to reserve.
Film event only: by donation.
For more information please email info@luluperformingarts.ca